Unisono wins GFH's Waterfront brand design
On the back of the recent and highly successful rebrand, GFH launches its latest project at World Islamic Banking Conference, a premier real estate development in the heart of the Bahrain Financial Harbour.
The Waterfront is set to become Bahrain's premier waterfront development, set amongst the high rise towers of Bahrain's new financial district, the project will create an instant feeling of vibrancy to the entire area. The midrise, mixed-use project will feature a global brand name in residential property management as well as world-class retail brands and premium lifestyle facilities.
Providing GFH with brand positioning consultancy, identity work as well as creative executions across books, brochures and video, the agency is set to help GFH position the destination as a global waterfront area. The agency was appointed without pitch based on its creative credentials and it's recent work for the firm.
Expect a post with more  details and some brilliant creative work shortly. If you would like a comment on this news, please email us on the link below.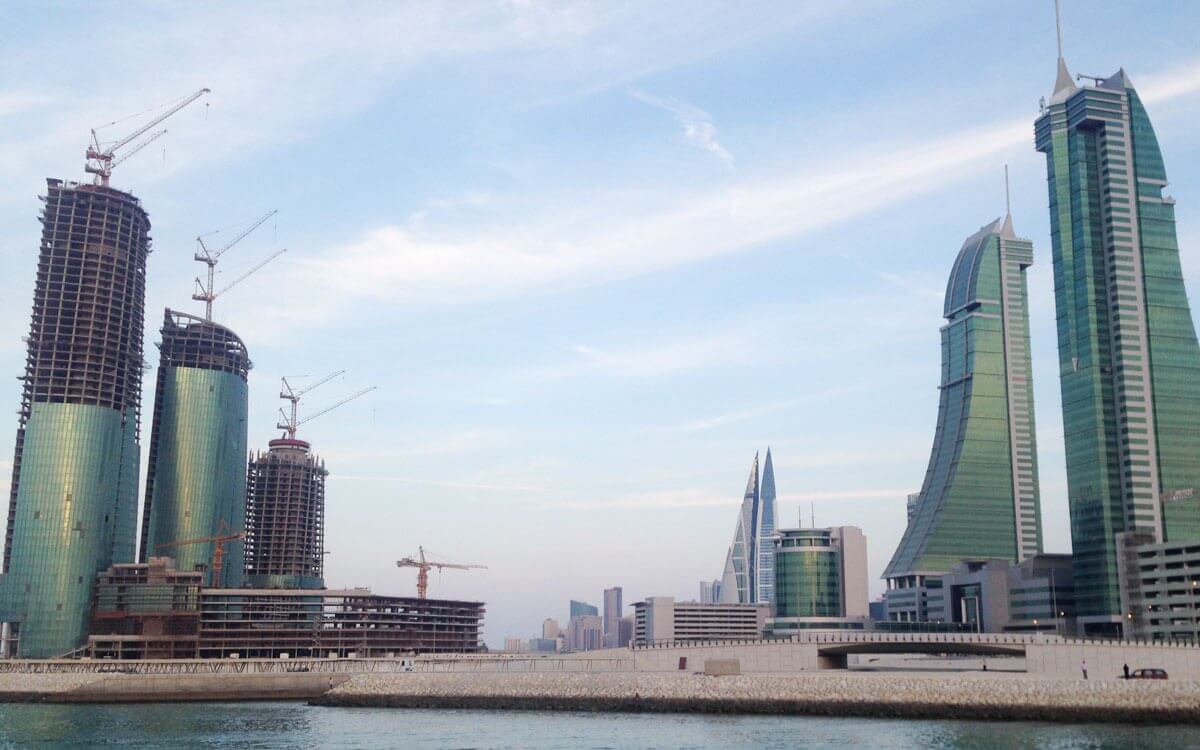 Bahrain Financial Harbour development. The Waterfront will be located in front of the two towers on the right.