The videos.
Nothing tells a story like a good video.
We at Unisono love making movies and love sending positive vibes out into the universe – so we combine these two passions with our world-renowned video greetings.
Made on a budget and with minimal fuss, these short movies show what you can do with a bit of passion and some good will from a great team. Acting might not be all our strong points but many of the team have proven over the years that they are as comfortable in front of the screen as they are in front of their macs.
These movies are low (strike that, make it no) budget, silly and amateur, but you can't help finding them funny and endearing. These little movies are like little gems which you can't help but smile at.
If you would like to see more of our video works, subscribe to our YouTube channel.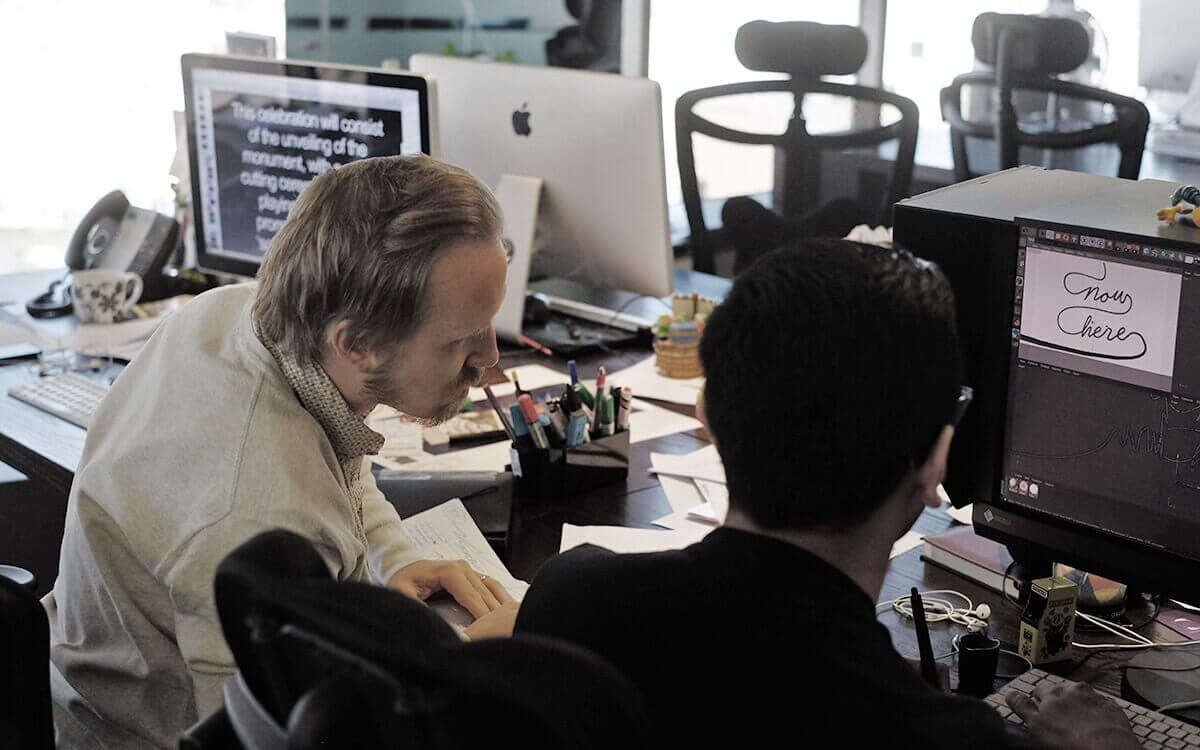 A couple of Unisono film makers prepping ideas for something big.