Services. Web Design & eCommerce
The cornerstone of your digital strategy; great web design helps you build audience engagement.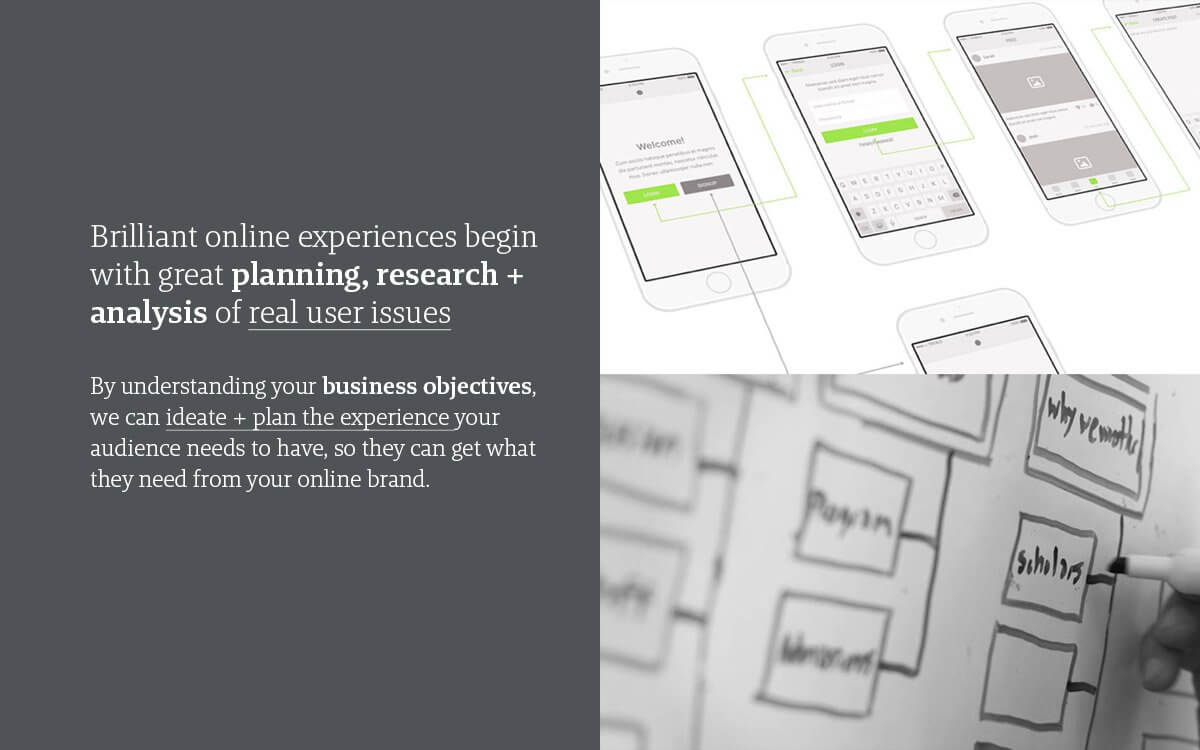 We consult with you from the beginning to the end, understanding how your brand can add value to your customer's online experience.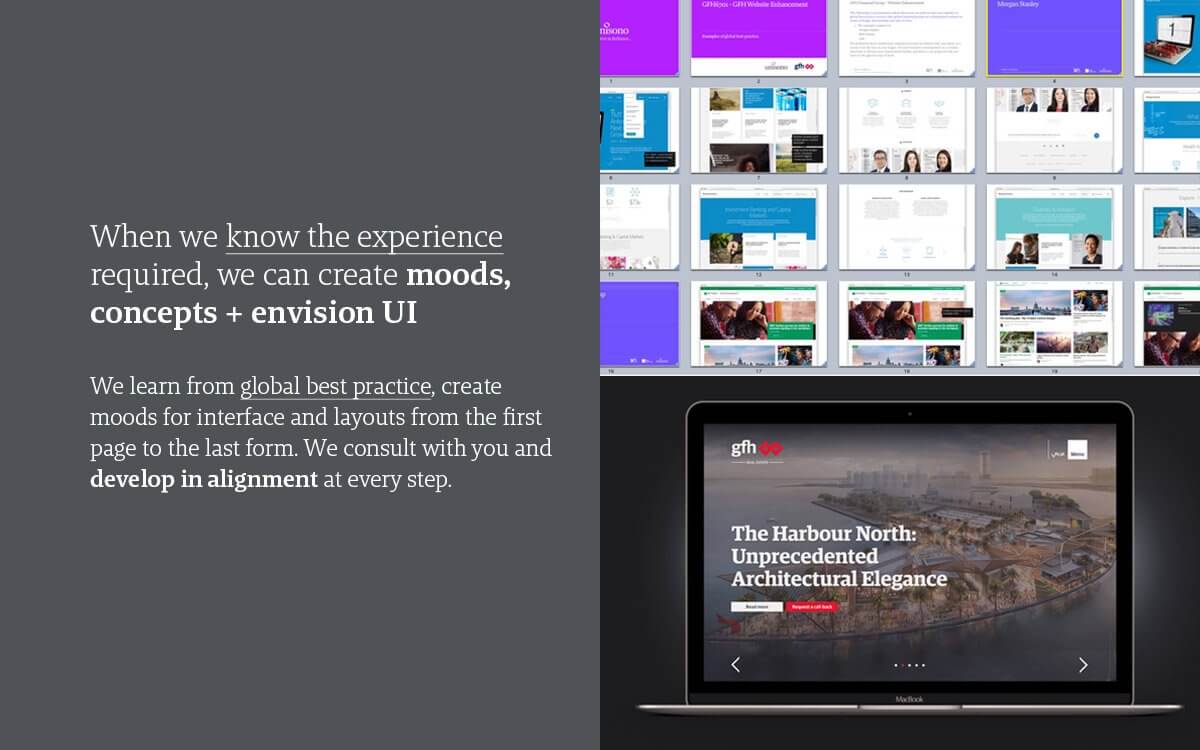 We learn from global best practice and ideate on the shoulders of giants.
Unisono have once again proved their expert reputation for strategic and creative excellence. Premo (MAF's digital brand and eCommerce site) was always going to be a uniquely challenging brand to solve, but their work has been very well considered strategically, creatively designed, and delivered from end-to-end, with ceaseless support. The awards were just the cherry on top!
Rob Groombridge. Director of Financial Operations, Majid Al Futtaim Finance
A leading web design agency in Bahrain and the GCC, Unisono has helped leading regional brands to create compelling online experiences. Here is a quick insight into how we do it.
As a leading web design agency, Unisono knows how to build digital experiences that engage audiences
Knowing your core business objectives and understanding what both your target audience and existing customers want to get from your brand online are the cornerstones of your web design strategy. Creating a the right online experience is a consultative process beginning with a clearly defined brand strategy. Your brand strategy tells you what your brand does better than any other brand – your brand's brilliance. Your online experience strategy supports that though a delightful experience of interactive content that your audience will engage with and want to return to again and again.
Creating great online experiences starts with planning and strategy
An effective and engaging web experience requires deep understanding of your brand strategy (vision, positioning, personality etc) and business objectives (the 5 year plan, BHAGs etc). Once these are understood we can review where your brand is today and agree a vision for where it needs to be tomorrow and how the online brand will help achieve these goals. Then we derive the key milestones to get there. This is your web design strategy. Working with a leading web design agency like Unisono ensures your online brand delivers a great customer experience.
Create a great user experience by working closely with a leading web design agency
To begin our design process, we first under stand the users. Purpose. Understand user and design optimum digital info hierarchy & intuitive interaction metaphor for content discovery and engagement. Firstly we draft user personas, compose sitemap diagrams from user-centric info clustering, then map and plan the information design and UX metaphors for navigation. This is presented to you using info hierarchy (tree diagrams) and interactive wireframes so you get feel for the site from the first iteration. Then we draft mood boards to understand design influences, create UI designs based on agreed UX wireframes and share with you our ideas. 
From this approved design, we create all the main page templates (home page and typically 6 other) and gain your approval before completing any other required pages. Finally we go to code, test, fill with content and launch the fully functioning site live on your domain. As a leading web design company we know our work doesn't end with a functioning site. We need people to use the site. This is where digital marketing comes in. 
Your web page is the hub in your digital marketing arsenal
If you are marketing your brand then you must be using digital channels. The digital marketing you share has to point somewhere – ideally to a channel you own, your website. You need your brand's web site to be a hub. From the very first page, your users need to feel they are in the right place. This is were landers come in – they connect marketing to your web site. As a leading web design agency, we know when your customers connect to your brand through your marketing, they need the process to be smooth and you need to ensure you reduce dislocation or potential to lose customers. If customers feel lost or unable to get to the information they thought they were getting they will leave your website. 
We help brands like yours to create friction-free web design and eCommerce solutions
Once they click they come through to a landing page we design for you which helps them to connect directly to the offer you are promoting. This means they don't have to search around your site to find the bit they want to buy. This is what we call a 'friction free digital experience'. Of course they experience this on any device they like (retina display iMac, laptop, tablet or a mobile) and the design will look great on all. Thats responsive design for you.
These are a few of our thoughts regarding our approach to building engaging digital experi. We can discuss more with you over the phone so why not give us a call?
Our digital brand strategy services include:
Digital Brand Strategy
Web Design (responsive, mobile friendly, eCommerce)
Digital Marketing (SEM, SEO, Adwords, Banner Campaigns)
Digital Content (animation, blog posts)
Social Media (Marketing)
Want us to work on your web and digital brand strategy?
If you want to talk more about your web and digital brand, why not send us an email or call us on +97317558787 and one of our consultants can chat with you about how we can take your brand forward.
Examples below: Adara Training Mobile Site, Premo eCommerce website design for MAF,  UI design for Bank Muscat and responsive marketing suite for Ajdan, KSA's leading real estate firm.