Services. Digital Marketing Strategy
If you want to create impact with your digital marketing you need to have a strategy. We can help.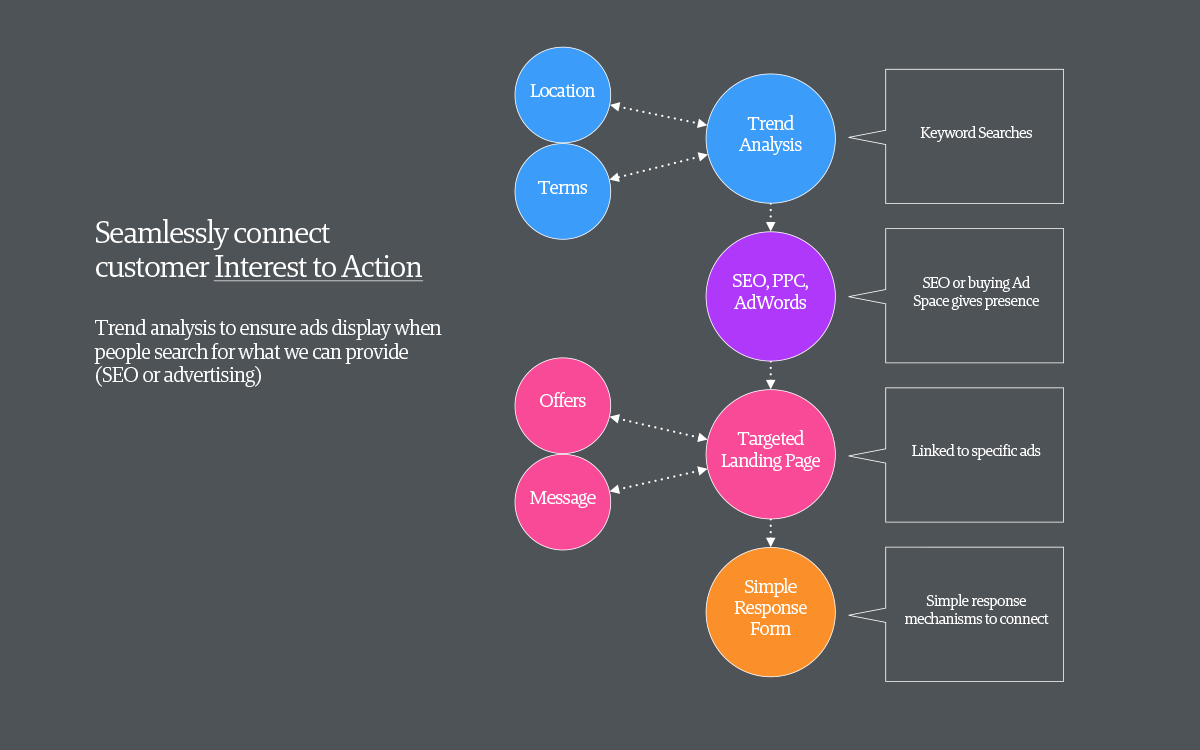 We work with you to make your customer's online experience of your brand friction free. This begins by mapping out the customer journey from awareness to action.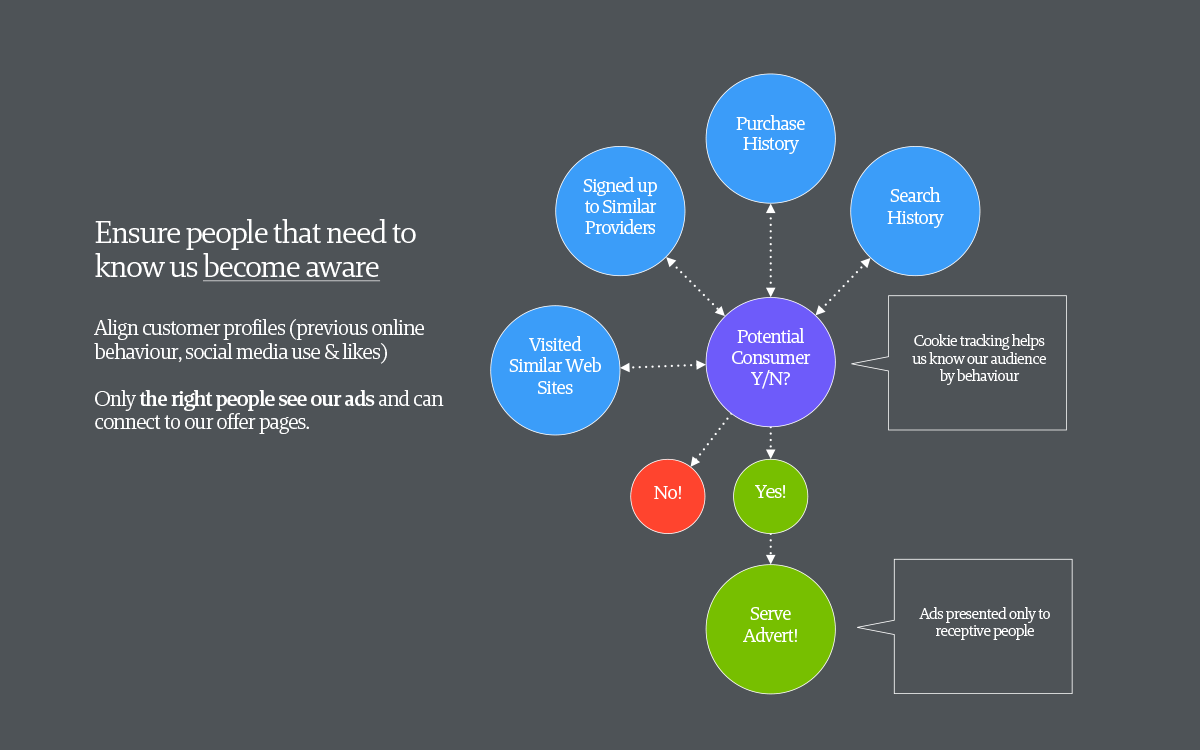 Your digital marketing strategy will ensure that only people who are most likely to convert into customers actually see your online ads - saving you money and increasing your campaign efficacy.
We were blown away with the impact of the work that Unisono produced which clearly increased traffic to our posts on LinkedIn and the number of enquiries followed through as well! Thank you for the personal touch, the branding consultations and the passion in which the work was delivered. We will recommend you unreservedly.
Dr Clare Beckett-McInroy, CEO and Senior Executive Coach, BMC
Here is some information on how we work with you on your digital marketing strategy.
Your digital marketing strategy will be based on three key concepts
Knowing your customers, understanding what they want to talk about and their online behaviour are the cornerstones of your digital marketing strategy. Creating a the right digital marketing strategy is a process that begins with getting your brand strategy clearly defined. Your brand strategy tells you what your brand does better than any other brand – your brand's brilliance. Your digital marketing strategy then connects that with people who are interested in your offering in delightfully compelling ways, through digital touchpoints your customers actually want to use.
To create your digital marketing strategy we have to know your brand strategy and your business objectives
Your digital marketing strategy requires us to understand your brand vision and business objectives. Once these are understood we can review where your brand is today and agree a vision for where it needs to be tomorrow. Then we derive key milestones to get it there. This is the strategy.
Our digital marketing strategy approach is focused on converting interest to action
People search for things they want or like. Search engines like Google and Bing are in the business of showing searchers things they are searching for. Our work is to make sure that people who are searching for the kind of things your brand can provide are matched up online on the devices they use. We are in the business of converting interest into action.
We can reduced your marketing spend while increasing efficacy
We do this in a kind of sneaky way. We understand what people are doing online by the digital 'snail trail' they leave behind then we serve them adverts on search engine results pages. If they don't click them, we follow them for you and present banners reminding them that the thing they are searching for is being provided by your brand. Those who will buy will click. The rest wont. And you only pay for this who click. Thats the great bit.
We help brands like yours to create friction-free web design and eCommerce solutions
Once they click they come through to a landing page we design for you which helps them to connect directly to the offer you are promoting. This means they don't have to search around your site to find the bit they want to buy. This is what we call a 'friction free digital experience'. Of course they experience this on any device they like (retina display iMac, laptop, tablet or a mobile) and the design will look great on all. Thats responsive design for you.
We help you build a channel you own through eDM and social media marketing
Once you have your customers you can re-market your offers directly to them using eDMs and newsletters containing unique offers and content they are interested in. From your mailing lists we can build unique look-a-like audiences, using various ingenious digital tools. Once these are built, you can market to these people as well, via their social media stream and those who convert can be added to your mailing list. Big healthy mailing lists full of repeat customers is our end goal. These lists are fully segmented so we only send offers to your customers which they are likely to buy. Few buyers will want everything you have to offer.
These are just some of our digital marketing approaches. We can discuss more with you over the phone so why not give us a call?
Our digital marketing strategy services include:
Digital Strategy
Digital Marketing (SEO, Adwords, Banner Campaigns)
Digital Content (animation, blog posts)
Web Design (responsive, mobile friendly, eCommerce)
Social Media (Community Management, Marketing)
---
Want us to work on your digital marketing strategy?
If you want to talk more about your digital marketing strategy, why not send us an email or call us on +97317558787 and one of our consultants can chat with you about how we can take your brand forward.
Examples below: TRA awareness campaign social media marketing, Premo eCommerce website design for MAF,  gfhre.com responsive corporate website design and fontanainfinity.com marketing site.