Services. Brand Strategy.
If you are looking to create a strategy for your brand, you just landed in the right place.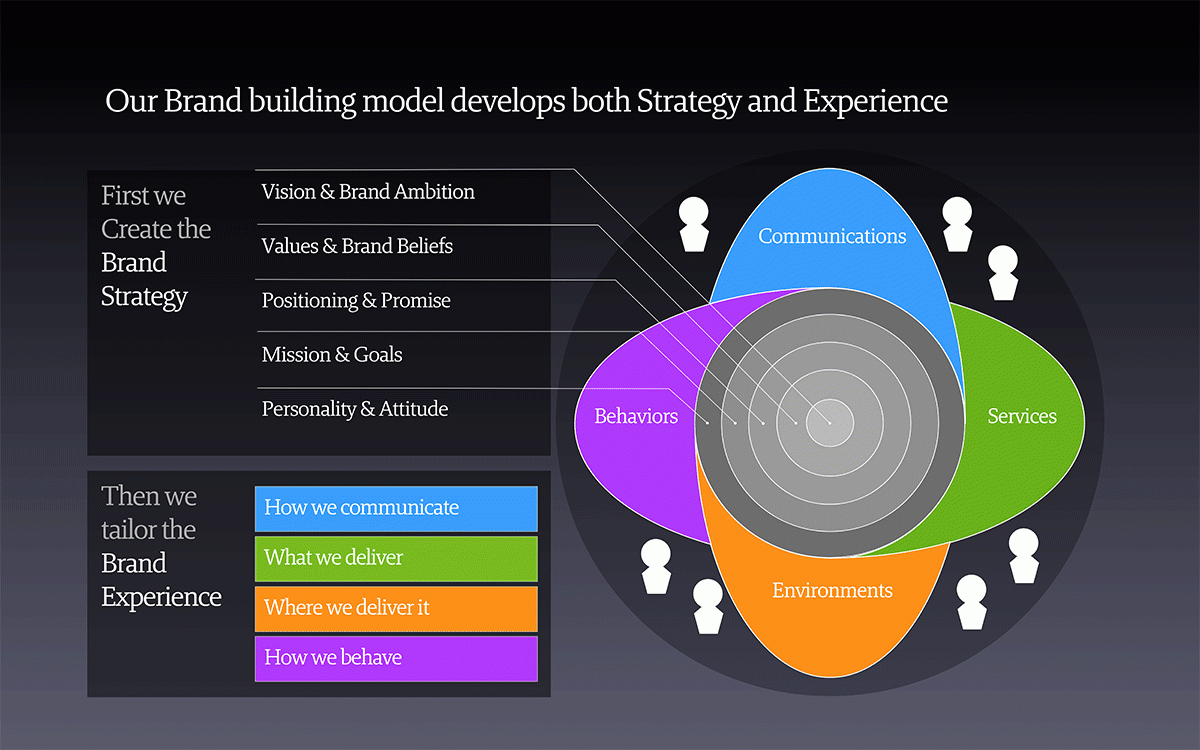 We will workshop with you and take you on a discovery journey to understand your brand's brilliance - its unique qualities no other brand has. We then work with you to define your strategy which informs everything the brand does across its key axis - the communications, services, environments and behaviours.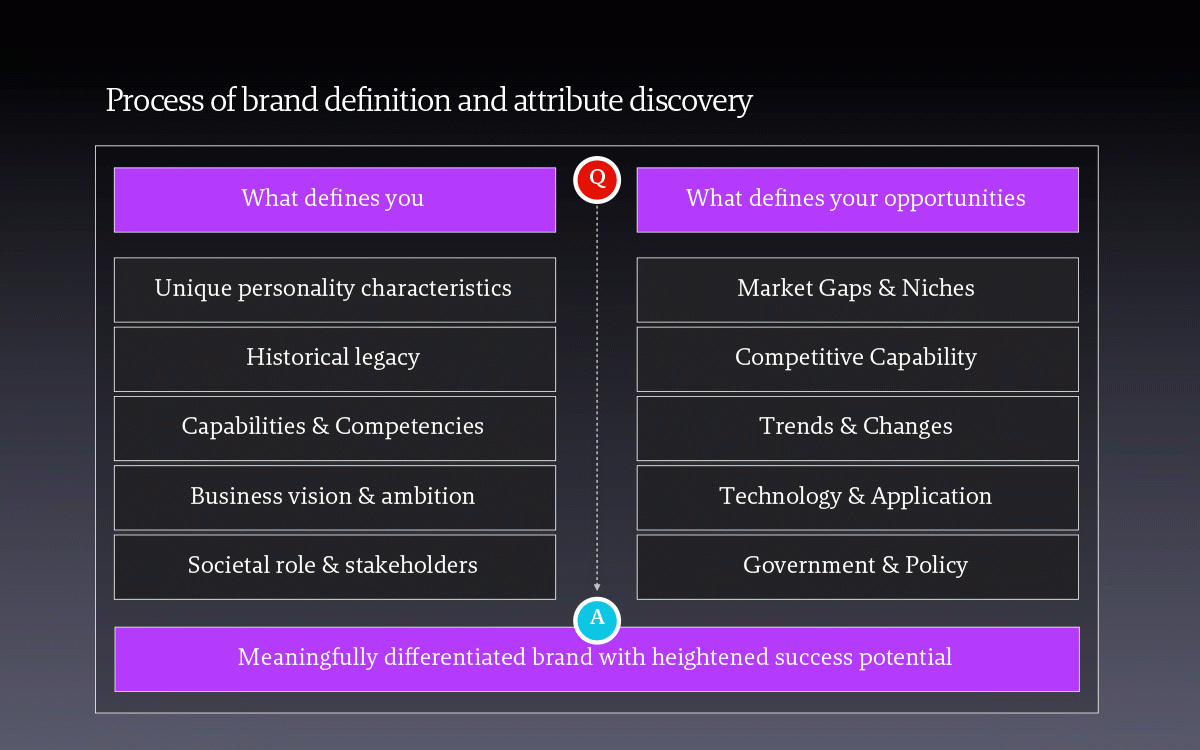 We work with you to understand your capabilities and research your market's to understand your customers needs. These inform our strategy and ensure we build you a brand with greater utility, increased equity and commercial performance.
We chose to work with Unisono because we wanted a branding consultancy who clearly understood our business objectives and had the creativity to provide a world-class image. The subsequent creative expression was an insightful and logical migration for GFH. Our identity now reflects our strategy and the message we are conveying to the world is building a new and positive perception for the brand.
Hisham Alrayes. CEO. GFH Financial Group
Here is some information on how we work with you on your brand strategy
The strategy for your brand is the essential driver of every brand-centric organisation. A  reference point as well as a guide, the brand strategy enable C-level decision making as well as empowering everyone from the janitor up to get why your organisation matters and what it is trying to achieve for society. Unisono's brand strategy is a highly consultative service honed over many years to achieve long lasting results as well plenty of awards.
The 'Why' Session, x6
Ever had a child ask you 'why, why, why'? Kind of annoying isn't it, but then it kind of gets you thinking into the logical absurdity of a problem. Our Why session will also help you to delve deeply into the rationale behind your existence. Using business analysis tools, we hunt the key strands of your DNA, the stem cells of your brand and, from the disparate elements of your existence, find the single unifying thread that pulls it all together and gives your brand its reason for being.
Unisono's brand strategy model
Working from the vision out, we create a frame work for the growth of your company. Your vision will be a powerful and open ended call-to-arms for your entire organisation and give birth to the rest of the your brand's strategy. The brand's core (seen here as the grey section in the centre of our brand building model) is the reference point on which all your brand experience will be built.
The brand axis is how your customers will interact or experience your brand and these can be simply categorised into four interlinking aspects: the services (we include products as services), the communications, the behaviours and the environments. The creation of these will all be done in reference to the brand's core and while they are likely to develop over time, as trends in the market change, they will always be inexorably linked to these strategic fundamentals.
Brand strategy is the end result of a process of definition
Unisono's process for defining your brand requires two distinctive trains of thought: understanding you and your knowing your company's opportunities. Creating your brand is about definition: defining what makes you who you are, your special and uniques qualities, capabilities and cultural aspects and defining your customers and what markets are likely to be profitable for you. They we can help you to understand how what you can deliver or create can be fashioned to what the market wants but doesn't have. Finally we create the might perception properties for your brand so the market is receptive to what you have to offer.
Key brand strategy elements
When building and promoting your brand, Unisono looks at three key areas: the business, the brand and the communications you need to promote your brand. Unlike many other agencies, Unisono not only considers the branding of your firm, we also help consult on your business service offering as well as the post-brand roll out and promotion. Without knowing your business objectives fully, we can't possibly build your brand and without knowing your brand strategy, we can't possibly communicate it to the right people using the right channels and communication vehicles.
Key strategic phases
The three key strategic phases we undertake help us to clearly define the work your brand needs to do if it is to thrive. Firstly we look at your business to understand your capabilities, the things you can do as well as other new things you could be learn, how you could recalibrate what you currently do to match with a known market niche we could discover for you.
Then we look at your brand to see if we have the right perception qualities to enable your brand to achieve its objectives. This is all about matching up how you look to what you can do. If you say you are great at science education, because you have those skills, yet you look like you are an arts school then you are creating a perception mismatch that you need to address.
Finally we look at the communications you are using using to get your unique massage in front of your specific audience. Few brands are really mass market and even those that are will benefit greatly from properly segmented communications with a considered and single minded proposition. Our communications phase ensures your messages are created for the right people and communicated using the right media vehicles, so you build a consistent perception in the minds of the right consumers.
Brand Strategy Services Include:
Research & Evaluation
Business Capability Alignment Consultation
C-Level Visioning Consultation
Discovery ('Why?') Workshop Facilitation
Vision & Value Definition & Drafting
Essence, Positioning, Promise & Personality Definition & Drafting
Mission Drafting, Goal Setting and Envisioned Future Creation
Brand 'Ambassador' Training
---
Want to talk about brand strategy?
If you want to talk more about your brand strategy, why not send us an email or call us on +97317558787 and one of our consultants will chat with you about how we can take your brand forward, like we did for Al Nooh.