Blog. How to succeed in the creative industry.
Sabaya magazine popped in for a quick chat recently to discuss who we were, how we work and what is our recipe for all our success. Here is what we had to say!
Tell us briefly about yourself: where you were born and raised, any special memories of childhood:
I was born in Matlock, Derbyshire, UK. Home to nothing famous other than it's love of motorcycling. My most special memories came from my childhood in the south west of England. This is where I grew up, came of age, fell in love and found out about the world. This was also the time and place when I was first introduced to the concept of typography. Before then, I had no consciousness about people designing with or creating typeface designs.
What is your educational and professional background?
I studied for both Art and Design at A Level in the UK before being accepted to do a foundation diploma in Art & Design. I then chose to take about 7 years out of higher education and explore my love of music, by working in the industry all over the north of England. After a long and rather unproductive time working in clubs and the recording business, I left the world of work and returned to higher education. I applied to a few colleges and was accepted to my design degree course at Salford University. I left with first class honors and started working in the industry in an agency in Liverpool.
Was advertising your calling? How and when did Unisono come about?
From my earliest memories, I was always drawing something. Mostly war scenes featuring matchstick men, matchstick tanks and matchstick warships. I was quite into the whole 'war thing' until I joined the army cadets, at which point my misty eyed view of military life was brought abruptly into focus. I realized I was quite at odds with the 'unquestioning acceptance' mentality of the army. As someone predisposed to asking 'why?', I found I was ill suited to it.
During and after my degree I worked for a few agencies both in house and as a freelancer before I started my first agency aged 28. This was where the seed of our strategic approach was cultivated. When I was designing a brochure, my partner asked my "why" I was designing it. It took a while for the question to sink in but then 'boom', it dawned on me how us designers have a tendency to just design stuff without ever thinking about the business case for it. This changed my thinking totally and set us on a course for the 'strategy first' creative business that is Unisono.
It took me leaving the UK and coming to Bahrain before we started Unisono, our second agency. I was working for Saatchi & Saatchi and but found their approach to be at odds with my new found approach. Saatchi never did any strategic thinking that was centrered on the client's business issues. I figured we should start an agency where we helped clients get their business strategy right so they could make the best use of their investment in creativity. My partner and I knew creativity was a powerful business tool and wonderful at solving problems if you get the strategy right before the creativity starts.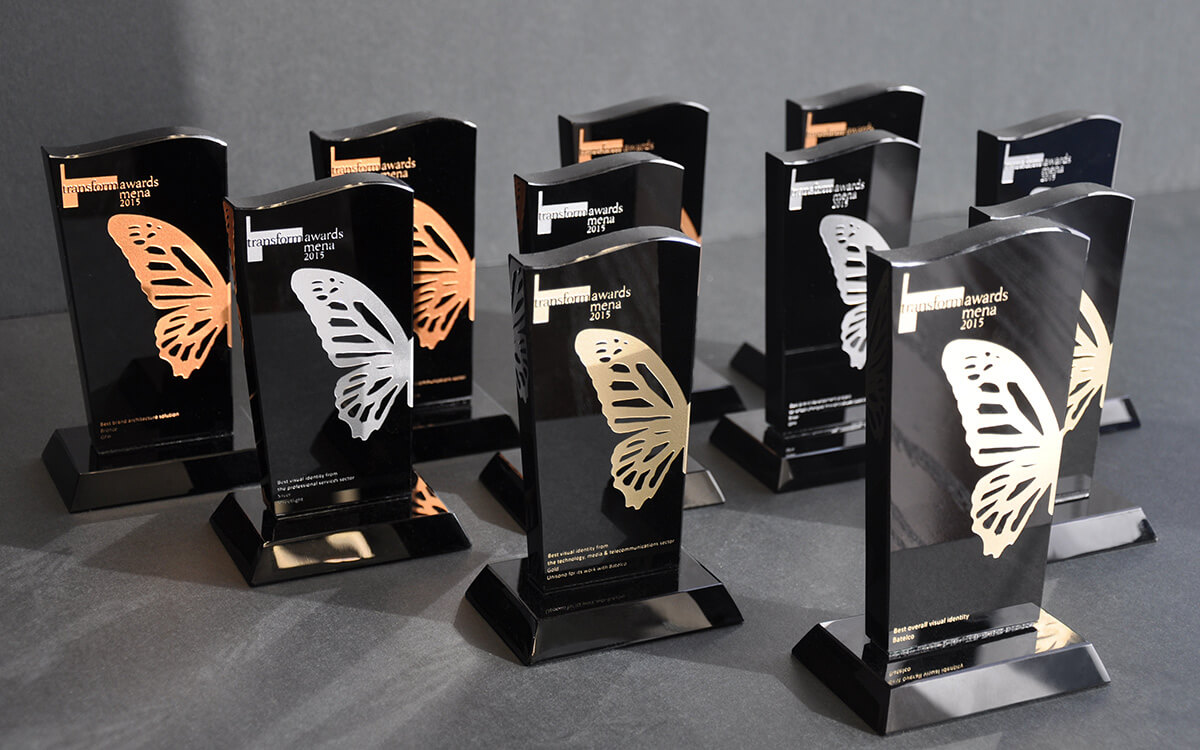 So far in 2015 we have won 14 international awards. How? By following a strategic pro cress that helps us get deep into the issues our clients face.
While awards don't tell you much about an agency they do tell you one thing; that the agency is competitive and seeks to work at the top of the game.
Liam Farrell.
What were the initial challenges that you faced in establishing Unisono and how did you overcome them?
Our initial challenge was the same as all new companies; finding clients. But word soon got around that we did things differently, more strategically, and things grew from there. We worked on a few branding projects and word of mouth soon spread – before long we were winning international awards for our work rebranding Bahrain's largest insurer, BNI (we also did BNH's brand).
The next growth issue was finance. In 2009, we landed what was probably the biggest account in Bahrain's history, to launch STC's new telecom brand and yet getting financial support to help in the immediate growth phase was not easy. By thinking like an entrepreneur and bootstrapping our growth, we overcame the issue. Finally, when we no longer needed the finance our bank said they would lend it to us. Guess you shouldn't write a business plan here that is overly reliant on support from your bank.
How would you define creative thinking?
Creative thinking is being able to think of things that did not exist before. Create is from the Latin Creare, meaning to 'bring into existence'. Creative thinking is just the starting point in an often very long and involved process towards realization of your thoughts into physical or digital creations. One of the main issues agencies face is a client not affording them enough time to think creatively and execute with a degree of craftsmanship. Clients want agencies to 'borrow' ideas and it's shameful that too many 'creative' people are willing to work this way. Unisono's philosophy requires us to add something valid to the global creative narrative; else we are not contributing to society and should probably just work in another industry.
Do you think an individual can acquire/enhance his creative skills through formal training?
Emphatic 'yes'. I was interviewing a young Bahraini designer just the other day and spent 15 minutes discussing just the cover page of her portfolio. This first page contained only her name and the word 'Portfolio'. From deconstructing her page I could tell she had an eye for good aesthetics but she had not used any proportioning in the design. A good eye can help you most of the way, but only formal training in a good creative process and the underlying rules of proportion, form and colour will help you to achieve the level of finish and brilliance world class creative minds display.
The formal training these days can be from skillshare.com or Lynda.com. You don't have to go to school or even read a book. I can't think of one creative discipline where study into the essential techniques would not improve your talent. Even now I undertake study every week on some new technique. I don't think I will cease learning until my brain stops functioning.
You have recently won thirteen awards from the Transform Awards Mena. What unique qualities of your company do you attribute this grand achievement to?
It's about working with clients who appreciate and respect the process. We politely turn down the 'present us a logo' opportunities. It's not how we work. It is not strategic and if it is not solving a well-defined problem it is only likely to add to the issues. We cannot exist let alone win awards without clients so selecting to work with only those companies who respect our process is the foundation of our long running success and increasing well-populated trophy cabinet.
Our process has been developed from techniques used by world-class branding strategists, honed by business analyst's and enhanced by philosophers. We start by first deconstructing the real business issues at the heart of a company but end up creating work that is driven by perception, feeling and belief. These considerations inform the visualization and messaging of the brand and, when done well and in concert with a visionary client, result in brilliant work that can then be used to create compelling communication. Finally we present these case studies to judges from international award shows and they award us as they see fit.
We are probably the most highly awarded branding agency in the region and have won Rebrand and Transform combined more than any other agency in the MENA area. While awards don't tell you much about an agency they do tell you one thing; that the agency is competitive and seeks to work at the top of the game.
Which campaign/project that you worked on in your entire professional life was the most creatively stimulating/satisfying to you personally? Why?
This is a really hard one to answer beyond saying "the last one". Your work gets better and better the more lessons you learn, so each project is a chance to elevate your craft and at Unisono we see ourselves as craftspeople. In terms of successes though, winning both the VIVA and then the Batelco accounts were highlights. These are both major clients for any agency so to have won both in succession and to do such transformative work for both has been amazing. Simile, winning three Golds with Batelco at the 2015 Transform Awards was a night I'll always remember.
You have worked with young creative minds over the years. Have you noticed any palpable difference in their creativity/thought processes with the increasing advancement and domination of technology?
When I started in this industry it was the dawn of the Apple Mac so I have always used technology in my work and I am technology-obsessive too. The thing I have noticed about social media though and the mobile mediated world is how bad our memories are these days. This is worrying so I am trying to reverse it and put down the phone more and more.
What is your message to aspiring creative professionals?
Do what you can to get into the industry – get an internship, get a placement, do what you can to get your foot in the door; then work to make yourself indispensible. Then you will find that job. But only do this if you are willing to work our heart out, there are many easier ways to make a living than the creative industry but few that are so satisfying.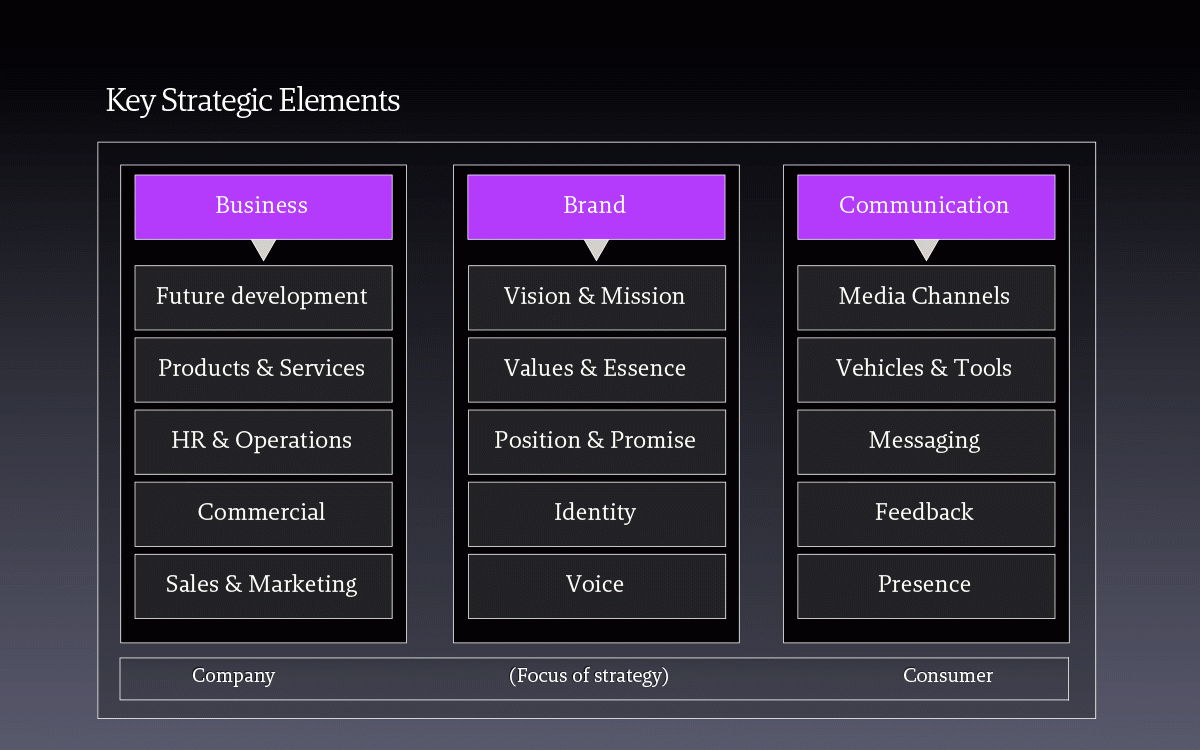 Its all about the process. Brilliance takes consideration and diligence, our process brings it out step by step.